Be a Volunteer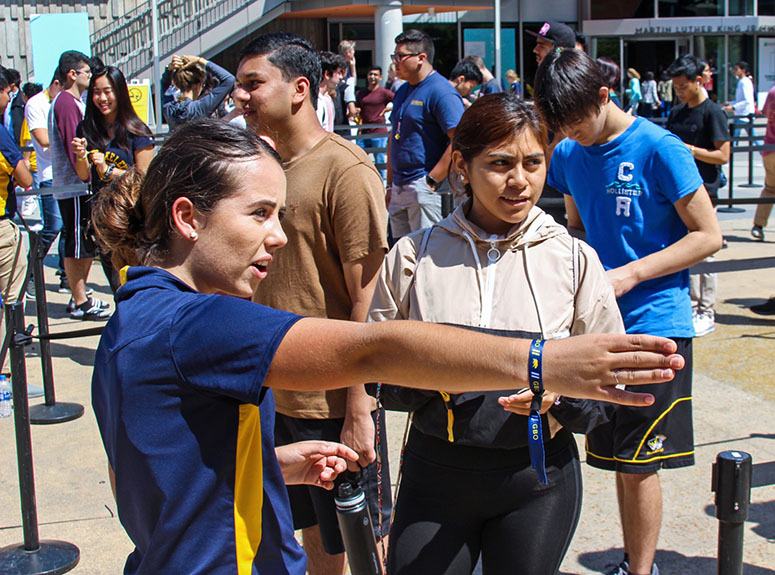 Looking for a way to give back to our community and help our students? Become a volunteer with Golden Bear Orientation!
GBO is designed to create opportunities for new students to engage with each other and the campus community, to learn about academic requirements and campus resources, and most importantly, to welcome students into the Berkeley community.
Much of GBO's success is attributed to the participation and collaboration of our campus community: faculty and staff, as well as continuing students.
How to Volunteer
Due to the smaller cohort, NSS typically does not utilize volunteers for January GBO. We do ask that you engage with the Resource Fair and/or College Programming during GBO. Are you an alumni? Consider coming to the Alumni Brunch- email New Student Services (nss@berkeley.edu) with questions and/or interest.