Be a Volunteer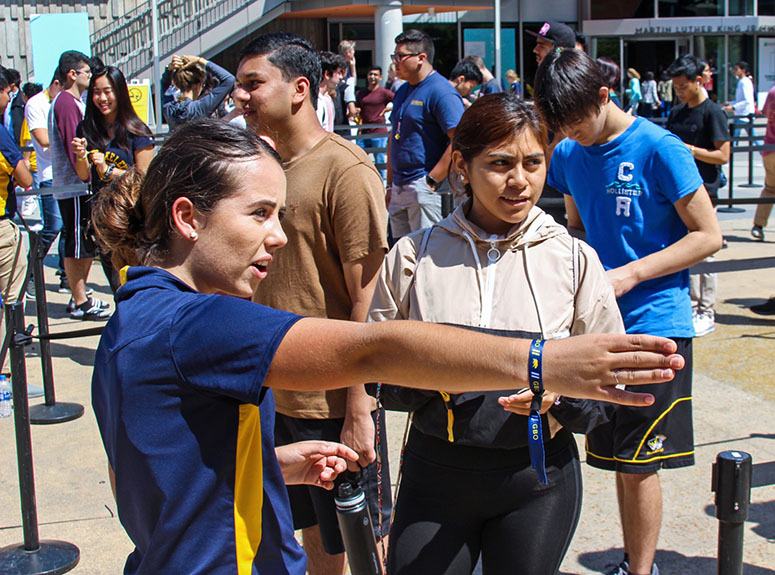 Looking for a way to give back to our community and help our students? Become a volunteer with Golden Bear Orientation!
GBO is designed to create opportunities for new students to engage with each other and the campus community, to learn about academic requirements and campus resources, and most importantly, to welcome students into the Berkeley community.
Much of GBO's success is attributed to the participation and collaboration of our campus community: faculty and staff, as well as continuing students.
How to Volunteer
No matter how much time you have or what level of involvement you can do, we welcome and appreciate your volunteering with Golden Bear Orientation. Please read the volunteer descriptions below and then sign up for any number of volunteer shifts here.
Note: The volunteer shift will soon be added to your bCal (Google calendar). Please be sure to read the instructions on the bcal invite and confirm your attendance.