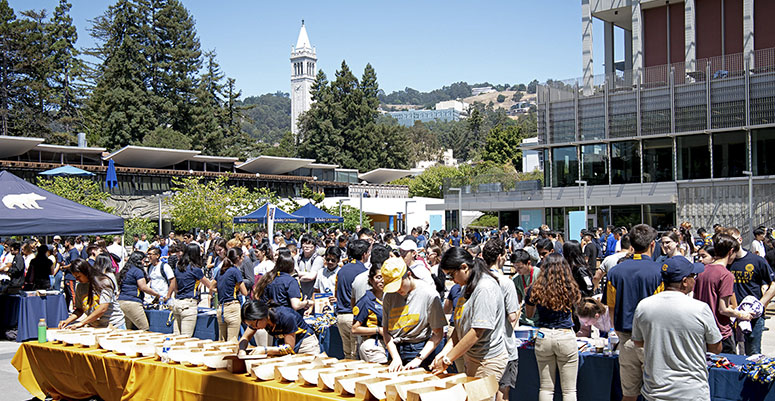 We'd love you to be involved with Golden Bear Orientation!
Share your passion for Cal with our newly admitted students and welcome the latest generation of Golden Bears to UC Berkeley.
We have opportunities in a wide variety of areas, including:
Orientation Leaders : Help guide students through a multi-day orientation program to help prepare them for success at UC Berkeley.
Orientation Mentors : Mentor a group of Orientation Leaders as well as training them in leadership development.
Student Coordinators: Serve as role models to Mentors, Leaders, and all the new students.
Office Representatives: Provide quality customer service to incoming students who contact NSS with questions and concerns.
Faculty/Staff Volunteers: Sign up for any one of a number of opportunities, including welcoming new students or visitors, helping with logistics, and assisting at Convocation.